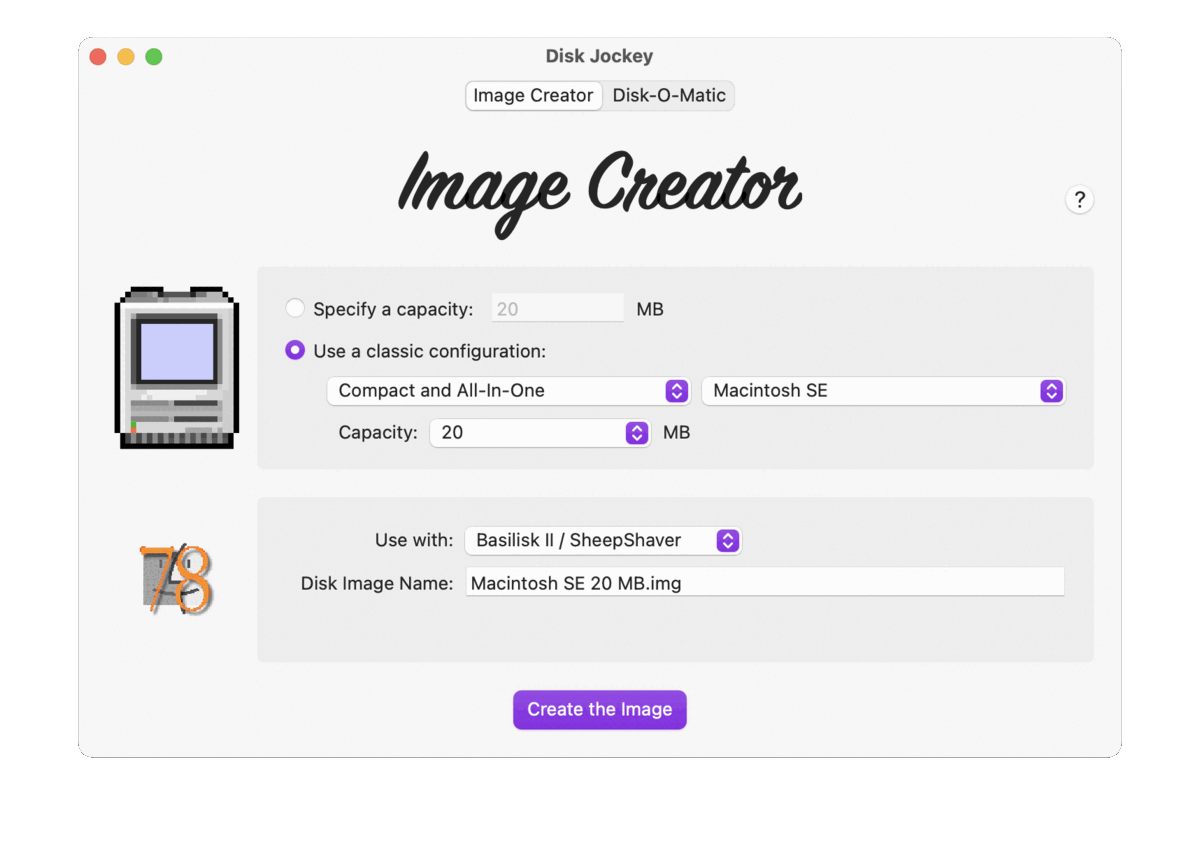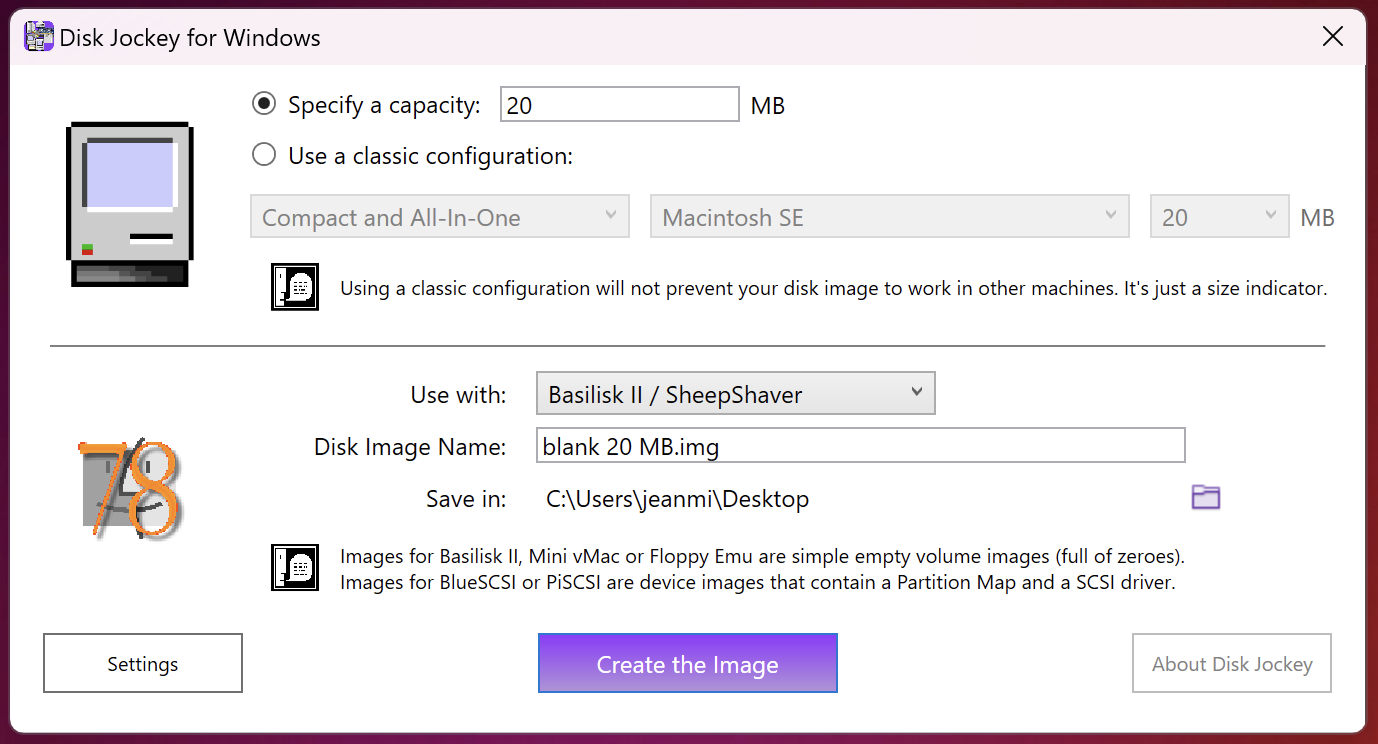 Disk Jockey is an application for macOS and Windows that lets you create disk images that work in devices like BlueSCSI, Floppy Emu and PiSCSI / RaSCSI, as well as in emulators like Basilisk II and Mini vMac.
The macOS version also analyzes images that either contain a single volume, or entire devices. It can show the contents of HFS, MFS and ProDOS partitions. And it can perform a few neat tricks like converting an existing image that works on Basilisk II into an image that works on BlueSCSI or PiSCSI / RaSCSI, or replacing your Lido SCSI driver by a classic driver that will improve performance in modern solutions.
All versions of Disk Jockey are free 🎉, but you can always buy me a coffee if you want:
If you like it, say hi on Twitter, on Mastodon or send an e-mail to dj at onegeekarmy.eu (in one word). I'm OneGeekArmy#1358 on Discord.
Download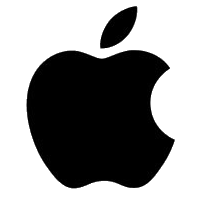 macOS 10.13 to macOS 14
Disk Jockey (includes Disk Jockey Jr)
Disk Jockey 2.5 runs on the following macOS versions:
10.13 High Sierra
10.14 Mojave
10.15 Catalina
11 Big Sur
12 Monterey
13 Ventura
14 Sonoma
It runs natively on Intel and Apple Silicon machines. It supports Dark Mode 🤘. It has been notarized by Apple so you know it won't mess anything up.
Note that you will need to move it outside of your Downloads directory (/Applications/ or ~/Applications/ would be good places).
Check out the Release Notes and the Help pages.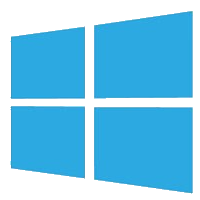 Windows
Disk Jockey runs on Windows 7, 8, 10 and 11. It requires the .NET 6 framework. Make sure you choose the application that matches your system architecture:
Disk Jockey for Windows (x64)
Disk Jockey for Windows (x86)
Disk Jockey for Windows (arm64)
The Windows version has its own help page right here.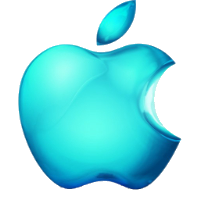 Mac OS X 10.4 or higher
Disk Jockey 1999: for PowerPC and Intel Macs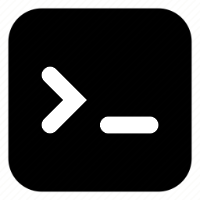 macOS Command Line (10.11 and up)
Disk Jockey Jr: if you prefer to use the command line or wish to automate your disk image creation
---
Help
Here is some documentation. As you'll notice, Disk Jockey has grown a lot since #Marchintosh 2022, and so has its bag of tricks.
Pre-made images
If you want to get started quickly with disk images on BlueSCSI before building your own with Disk Jockey, links to pre-made images are available on the BlueSCSI documentation page.
A bug to report? An enhancement to suggest?
Disk Jockey has a dedicated page on GitHub where you can report bugs or suggest new features.