Disk-O-Matic
Disk-O-Matic lets you look inside your disk images. If it's a device image, it will show you the different partitions it finds. And if you're looking at an HFS, an MFS or a ProDOS partition or volume, it'll let you browse its contents.
Drag an image to the Disk Jockey window (or use the open menu item) and Disk-O-Matic appears. It quickly scans your image and displays its contents.
This is Disk-O-Matic showing the contents of a disk image containing a single volume: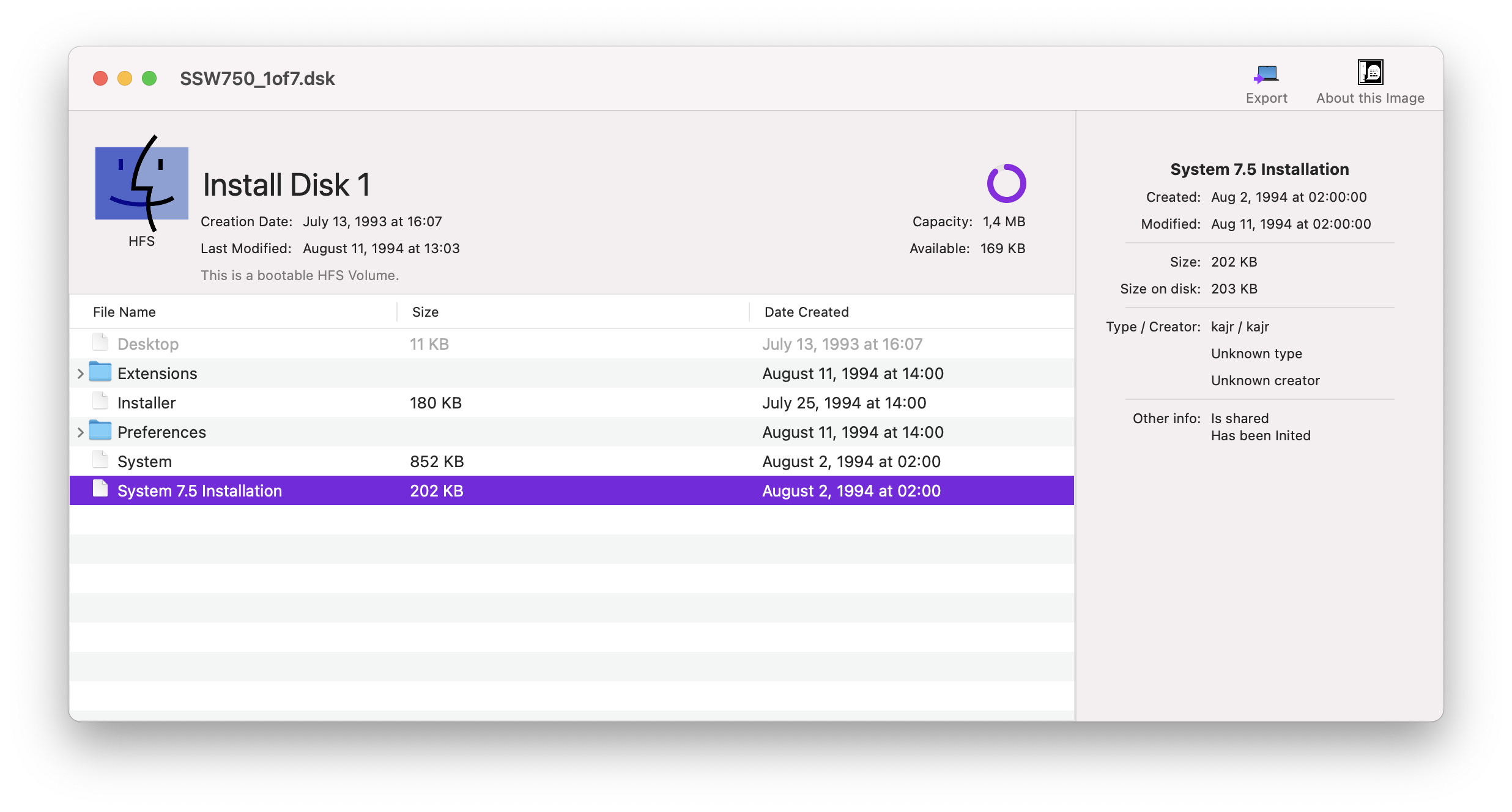 And this is Disk-O-Matic showing the contents of a Device Image (used by BlueSCSI or RaSCSI, for example):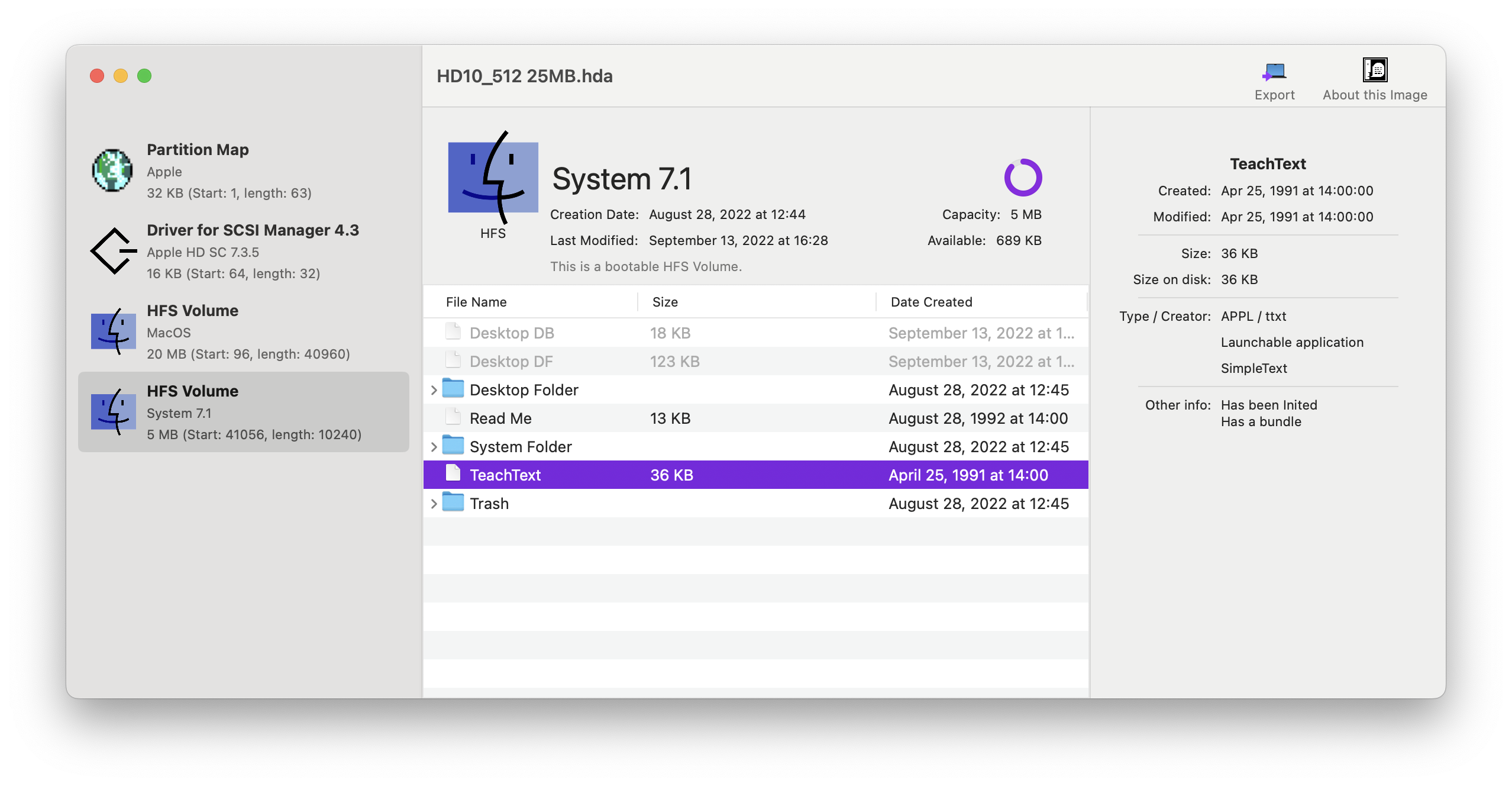 Device Creation
Do you have a volume image that you use in Basilisk II but wish you could use with BlueSCSI or RaSCSI? Open it in Disk-O-Matic and click the "Create a Device Image" button at the bottom of the window. A new device image will be created and saved in your Downloads directory. You may need to rename it so that it complies with what BlueSCSI or RaSCSI expects.
Volume Creation
It's the same but in reverse! Open a device image in Disk-O-Matic, pick the partition you want to extract as a volume, click the "Create a Volume Image" button and a new volume image will be created in your Downloads directory.
Lido SCSI Driver Replacement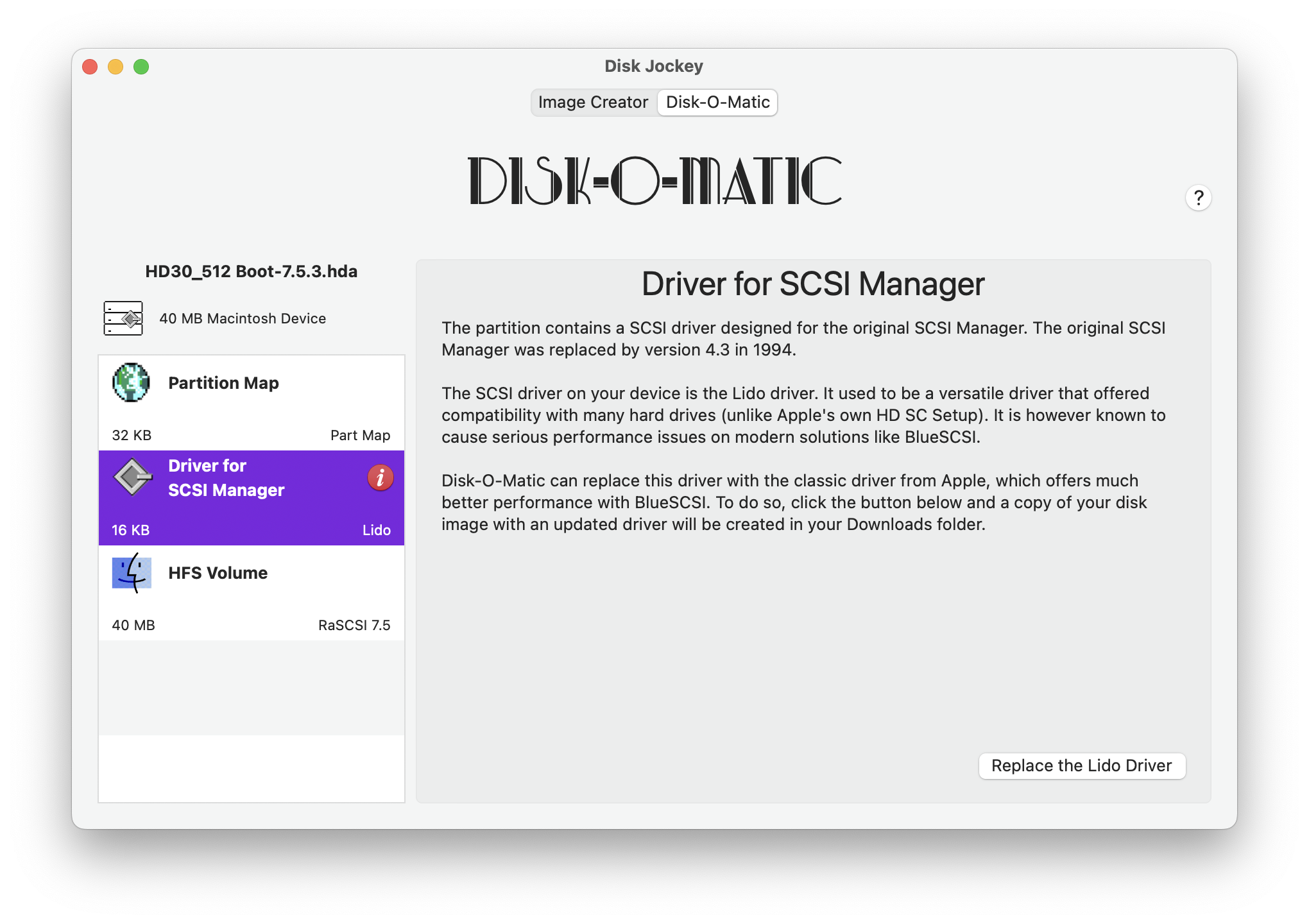 The Lido SCSI driver used to be a popular versatile replacement for Apple's HD SC Setup 7.3.5 driver. In modern solutions like BlueSCSI, this driver is known to cause slowdowns. Disk Jockey can create a new device image and replace the Lido driver with the HD SC Setup 7.3.5 driver.
Click on the partition containing the driver and select "Replace the Lido Driver" at the bottom right of the screen. Disk Jockey will create a new disk image in your Downloads directory, identical to yours but with the Lido driver replaced with the HD SC Setup 7.3.5 driver.
Disk Copy 4.2 and Macintosh ISO Image Support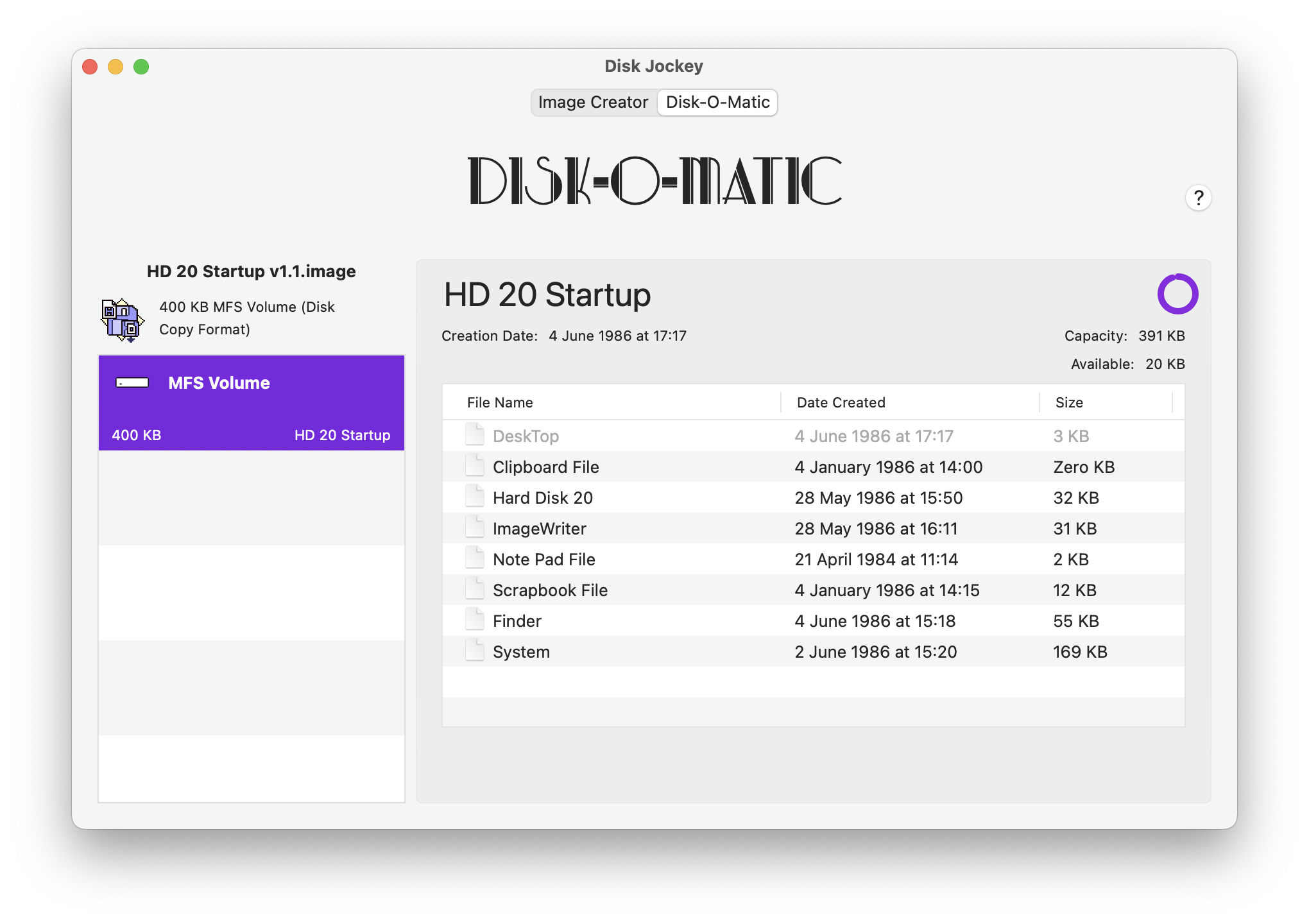 Disk Jockey knows how to read images in Disk Copy 4.2 format, as well as Macintosh ISO (and Toast images too, in most cases).
Disk Copy 6 (NDIF) images are detected but they contents will not be shown.